PHILIPS CPAP CLASS ACTION
Action against Philips for allegedly selling respiratory and sleep therapy devices that can cause cancer and respiratory damage.
John Morel v. Koninklijke Philips N.V., Philips Electronics Ltd., and Respironics Inc., SCBC No. S216008, Vancouver Registry
Rice Harbut Elliott, Thomson Rogers and Sotos Class Actions have filed claims for a proposed Canadian class action regarding sleep apnea machines and ventilators. Millions of devices manufactured, marketed, and sold by Philips and/or related companies are subject to a recall arising out of concerns identified by the company that foam used in the devices may cause serious health issues, including cancer. The devices were recalled by Philips in the United States on June 14, 2021 and by Health Canada on June 23. The Health Canada recall can be found here.
Class Action Details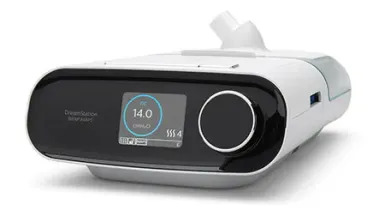 The claim concerns sleep and respiratory care devices manufactured, marketed, and sold by the Defendants, particularly Philips Respironics branded Continuous Positive Airway Pressure (CPAP), Bi-Level Positive Airway Pressure (BIPAP), and Mechanical Ventilators. The devices are manufactured with a Polyester-Based Polyurethane (PE-PUR) sound abatement foam, which degrades over time and under certain conditions into toxic particles which may be inhaled or ingested by the user. The toxic particles may cause cancer, respiratory damage or irritation, inflammation, irritation, nausea/vomiting, hypersensitivity, and/or headache.
Please see the Notice of Civil Claim for more details.
Affected Products
Below is a list Philips devices affected by the recall:
The A-Series BiPAP A30;
The A-Series BiPAP A40;
The A-Series BiPAP V30 Auto;
The A-Series Hybrid A30;
The BiPAP Auto Bi-Flex, with Humidifier, with Smartcard, Canada;
The BiPAP Auto Bi-Flex, with Smartcard, Canada;
The BiPAP Auto SV Advanced system One;
The BiPAP AVAPS, C Series Ventilatory Support System-Domestic;
The BiPAP AVAPS, C Series Ventilatory Support System-Core PKG, Domestic;
The BiPAP AVAPS Ventilatory Support System-Canada;
The BiPAP AVAPS Ventilatory Support System-Core PKG, Canada;
The BiPAP Pro Bi-Flex, with Humidifier, with Smartcard, Canada;
The BiPAP Pro Bi-Flex, with Smartcard, Canada;
The BiPAP ST, C Series Ventilatory Support System-Canada;
The BiPAP ST, C Series Ventilatory Support System, Core PKG, Canada;
The BiPAP ST, C Series Ventilatory Support System-Core PKG, Domestic;
The C Series (ASV, S/T, AVAPS);
The Dorma 400, 500;
The DreamStation (ASV);
The DreamStation Auto BiPAP;
The DreamStation Auto CPAP;
The DreamStation BiPAP Auto SV, CA;
The DreamStation BiPAP Auto SV, w/Humidifier, CA;
The DreamStation BiPAP Auto SV, w/Humidifier/Heated Tube, CA;
The DreamStation BiPAP Pro;
The DreamStation CPAP;
The DreamStation CPAP Pro;
The DreamStation Expert;
The DreamStation GO;
The DreamStation GO Auto CPAP;
The DreamStation GO Auto CPAP with Humidifier, Canada;
The DreamStation GO CPAP;
The DreamStation GO CPAP with Humidifier, Canada;
The DreamStation (CPAP, Auto CPAP, BiPAP);
The DreamStation (ST, AVAPS);
The E30;
The Garbin Plus, Aeris, LifeVent;
The OmniLab Advanced Plus;
The OmniLab Advanced, Domestic;
The OmniLab, Domestic Core;
The REMStar Auto with Humidifier, with SD Card, A-FLEX, Canada;
The REMStar Auto with SD Card, A-Flex, Canada;
The REMStar SE Auto;
The Restar Plus with Humidifier, with SD Card, C-FLEX, Canada;
The Restar Plus with SD Card, C-Flex, Canada;
The Restar Pro with Humidifier, with SD Card, C-FLEX+, Canada;
The Restar Pro with SD Card, C-FLEX+, Canada; and
The Restar, with Smartcard, Canada;
The Restart, with Humidifier, with Smartcard, Canada;
The SystemOne;
The Trilogy 100; and
The Trilogy 200;